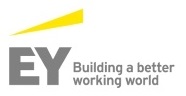 Professional Services
Senior Executive and Partner Leadership development for 300+ Global Partners over 4 years to expand capability and align with Firm purpose and values to create strategic competitive advantage. In association with London Business School.





Asset Management
Senior Executive Team Development over 5 years to support AUM growth, new fund launches and digital platform rollout. Building strategic capability development to create more integrated investment solutions in response to industry trends of passive and thematic investments, ESG and Digital.





Telecoms
Large-scale and multi-year Leadership Development engagement for 10,000+ Managers across Francophone West Africa to build capacity and support shift to Mobile Banking and Fintech solutions in high growth markets. In Partnership with Nexus Training.





Pharmaceuticals
Global Leadership Development engagements in Switzerland and Japan to support leaders developing new patient-centric strategies including organizational restructuring and capability development.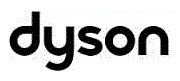 Engineering
Large-scale Leadership Development engagement for 700+ leaders over 5 years to support a 400% growth in revenues driven by category expansion, new product launches, and Asian manufacturing. Strategic capability development to support shifts towards digital and connected devices. In partnership with CCL.





Fast Moving Consumer Goods
Regional Leadership Development in EMEA for 100+ Senior Managers to support emerging digital strategies including TV, Marketing, and Events. In Partnership with Korn Ferry.




Advertising & Media
Large scale Transformation and Culture Change over 3 years covering 1,500+ leaders across the EMEA region. Exploring new creative approaches and structures to maintain relevance amid industry disruption. Developing a collective mindset towards new digital advertising techniques and platforms.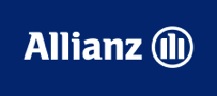 Private Equity
Global Leadership development to align global teams across USA, Europe and APAC. Establishing common ground to improve investment strategies and decision making. Executive Coaching to build individual leadership capability during transitions.




Science & Technology
Working with the Management Board to enhance collaboration and decision making in response to regulatory and industry trends in the European energy sector. Executive Coaching support to assess and improve leadership and processes.

References available on request